Managed Services
More than 50+ years
of our Expertise
Is your FMCG marketing not working? Do you want to build your brand into a stronger position?
Import from all over the world to Dubai and Exporting to Middle-East & Africa from India.
Our route-to-market services cover the challenges of placing your FMCG brand in new sales channels or territories.
Brands we work with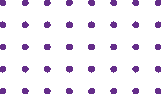 We take your business to next level
50+ years experience in business and brand consulting, Distribution, Import & Export and working with 5k+ clients over the world.
We are a team of FMCG professionals with over 50 years experience handling FMCG brands in the GCC region. We have successfully launched and nurtured many well known brands in the region. We provide a broad spectrum of services to the various participants in the FMCG industry, viz, Manufacturers, Brand owners, Distributors and Retailers.
Contact Info
Burjuman Business Tower, 9th Floor – 947,
P O Box 87556,
Dubai, UAE